Bank Statement Program
---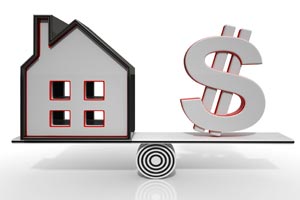 Are you self-employed?
Is your income hard to document because they are all deposits in your statements?
Can you not get a mortgage loan because you don't have qualifying income?
If any of these answers are yes, then consider bank statement program today! No income documentation is needed. The more deposits in your business or personal account, the better. Bank statement program will take all of your deposits and translate them into your monthly income. Read more about this program below. Contact us today if you would like to see if you qualify so you can buy the home you want!
What is a Bank Statement Program?
The Bank Statement Program is designed to document all of your deposits made into both your personal and business bank accounts and use either of them as your income qualification. If you are self-employed then this is the perfect program for you. It also means, you don't have to show any W-2s, tax returns, or paystubs to your Las Vegas mortgage broker. If all your income from your business gets deposited into your account, then this is also the program for you!
You can qualify for either a 12-Month or 24-Month program. Whichever program you select is how many bank statements you will provide to your Las Vegas mortgage broker. Keep in mind, you will have to provide your business license, you tax preparer's letter, or any corporate paperwork needed. You can use personal bank statements or business bank statements. These statements will be calculated differently, because businesses have other expenses that are considered. If you choose to use personal bank statements, then 100% of deposits are considered. Every deposit made into your personal account will be added up for the entire duration of 12 or 24 months and divided by the number of months.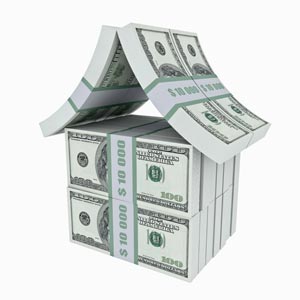 Does your most of your income go to your business account?
If the answer is a yes, then providing your business statements would be the best bet for you! Since business accounts have other expenses that are considered, only 50% of deposits are used for income. The program takes into consideration only deposits can be used. Transfers from other accounts will not be counted. Also, only statements from one account are used when determining income calculation. To determine the calculation, you will take the amount of deposits in 12 or 24-month period, divide by 2, and then divide by duration of time. If you have any questions, your mortgage broker will answer any questions you may have.
Having write-offs and a lot of deposits can make it very difficult to get a traditional government loan. When receiving a home loan, lenders like to consider the ability-to-repay and with the bank statement program it makes it possible to bypass that. With this program, you just want to make sure that you have enough income. This program would be best for people who have seasonal income, independent contractors, or who are self-employed. This program gives you the option to own a home without having to document all deposits.
How the Bank Statement Program works
Your bank statements will determine your income. As previously stated, whichever program you are being qualified for. If you are being qualified for the 24-month program and with personal statements, then you will provide all 24 statements with all pages accounted for. If you are using personal statements, then all persons must be on the loan as well. We will then use your statements to calculate your income. Each deposit will be added in each statement in order to determine the total income for that specific. All of your deposits from each 24-month period will be added and divided by 24 to calculate your monthly income. If all your deposits equal to $500,000 then your qualifying income for personal bank statements for 24 months would be $20,833.33 and for 12 months would be $21,250. If you are using business statements, your qualifying income would be $10,416.67 for 24 months and for 12 months would be $10,625. Business statements require a 50% deduction because of the business expenses. If you are a part owner of the business, then that will be taken into account as well. If you are 50% owner of a business your income will be cut in half. For example, if your income is $10,416.67 for 24 months and you own 50% of the business then your total income would be $5,208.33. If your income is $10,625 for 12 months, then your total income would be $5,312.50. All income that is deposited must not be any transfers, tax return refunds, ATM card returns or fee refunds.
A few examples as to how this program works
Here is an example, if your total deposits equal $250,000 for 24 months then your monthly income would be $10,417. If you are doing a 12-Month program and your deposits equal $100,000, then your monthly income would be $6,250. With your qualifying income, your DTI (debt-to-income) ratio will then be calculated. If, for example, the max DTI is 43% then you can not exceed that to qualify. Your DTI will be all credit cards, car payments, etc. divided by your income and proposed mortgage expense. If your monthly income is $6,250 then you can not exceed $2,687.50 per month.
Here is another example, if your deposits equal $460,000 then you will divide by 2 and 24. Your monthly income would be $9,583 for 24-month bank statements. If your deposits equal $300,000 for the duration of 12-months, then you would divide by 2 and 12 and get $12,500 for 12-month bank statements.
Who knew that being self-employed and getting a mortgage loan could go so well together? Call your Las Vegas mortgage broker today!
Please note that programs and rates are subject to change.
Is a bank statement program right for you?
All your income gets deposited into your account.
You are self-employed.
You have a lot of write-offs and hard to document income on your tax returns.