First Time Homebuyer in Las Vegas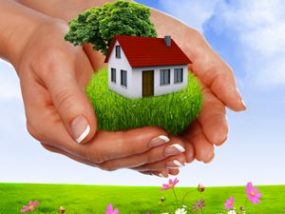 Are you ready to buy your dream Las Vegas home? We are here to help you! Being a first time homebuyer can be stressful. Don't worry, we are here to help! You will go from being a first time homebuyer to a homeowner. There are many factors to consider when deciding to purchase a home. To help, here are some things to consider when deciding to purchase a home:
Get a copy of your credit report and see what your credit score is. If there are any improvements that are needed, contact your mortgage broker and we can help!
Get pre-qualified with your Las Vegas mortgage broker.
Decide on which type of loan you would like to qualify for (Conventional, FHA, VA, etc.)
Look at all your assets and see how much down payment you are comfortable with.
Understanding your credit report and how it affects your loan
Your credit score plays a big factor in determining rates and costs. Your credit score is going to affect your interest rate and your MIP (mortgage insurance premium). Most importantly, it is going to affect your ability to be qualified for a mortgage. When determining your interest rate, you want your score to be as high as you can get it. If you have a score under 700, your rate will not be as good if it is over 700. It is very important to get your credit score as high as you can to get the best rate. Your mortgage insurance premium is determined by your credit score, as well. If you are considering a Conventional loan under 20% down payment, then you will need to get a rate for mortgage insurance. The better your credit score, the better the mortgage insurance rate. If you need any help with getting your credit straight, contact your mortgage broker today!
A few ways to quickly boost your credit score:
You can pay off your credit cards, if not fully then at least 10-15% of the limit. This is the quickest way to bring up your score.
You want to keep your inquiries to a minimum. Every inquiry is will negatively affect your score and if new debt is acquired, it will bring down your score.
You want to pay all of your bills on time.
Next step, get pre-approved with your Las Vegas mortgage broker
Before you become a first home-buyer, you want to make sure you are pre-approved with our lender. The first thing your mortgage broker will do is check your credit. We want to make sure your credit is in good standing and it does not need any work. If it does, we will still work with you so you can get that Las Vegas home you have always wanted. Next, your income and assets will be verified. This usually entails you bring in two years of tax returns, two years of W-2s, two most recent paystubs, last two months of bank statements and proof of down payment. Based off all of the information given, your mortgage broker will then determine what you qualify for and how much your home can be! It will then be decided what type of loan you will be qualified for. There are many to choose from such as: Conventional, FHA, VA, USDA and more! If you would like to read more on the type of loans we offer
Once you receive your pre-approval, then it is time to get a real estate agent and start shopping! You real estate agent will then find the home that fits your needs. If anything goes wrong, they will be on your side ready to negotiate for you. Once you find your home and your offer is accepted, that is where we come in. We being the process of your loan and close it as soon as possible.
How does the mortgage process work?
For a First Time Homebuyer, here are a few basic steps of the mortgage process. They are as follows:
Your loan application is sent to you and is signed.
Your file is submitted to our Underwriter for Initial Loan Approval.
When all conditions are received, it is Clear to Close.
Documents are sent to your escrow officer and you sign!
Of course, there are many other things in between but that is a breakdown of how the process works. First, your loan application is sent to you and is signed. This is referring to the Initial Disclosures. These documents state that you are ready to proceed with your application. Once they are signed, we order your Appraisal for your new Las Vegas home. Other things that are ordered as well, insurance for your home and Preliminary Title documents. All of these documents are required for closing and will be included in your closing costs. Once your application is signed and all things are ordered, your file will be submitted to an Underwriter for Initial Loan Approval. As a result, we will receive a list of conditions that are needed in order to get a Clear to Close. Once all of the satisfying conditions are submitted and all documentation is ordered, you will be issued a Clear to Close. In due time, your loan documents will be sent to your escrow officer and a time will be scheduled. Next, you will sign your loan documents! After that, we will fund and escrow will record your loan. Once recorded, you will receive your keys to your new Las Vegas home!
Please note that this a broken down version of what the mortgage process is like, things are subject to change.
Understanding your mortgage payment as a First Time Homebuyer
Your payment is broken down into many different factors. There is Principal and Interest, Insurance, Taxes, Mortgage Insurance (if applicable) and Homeowner's Association. Principal and Interest will be based off your rate and the price of your home. The insurance may be provided for you or you can shop around and bring us a quote! Your taxes will be based off the Clark Count of Nevada Assessor. If you have mortgage insurance, then depending on the type of loan that will be added as well. Insurance and taxes are paid through escrow, so you do not have to worry about paying them directly. Your Homeowner's Association will be paid directly, if applicable. Use our mortgage payment calculator to calculate your mortgage monthly payments. If you are ready to become a First-Time Homebuyer, contact your Las Vegas Mortgage broker today and we can get you pre-qualified!